.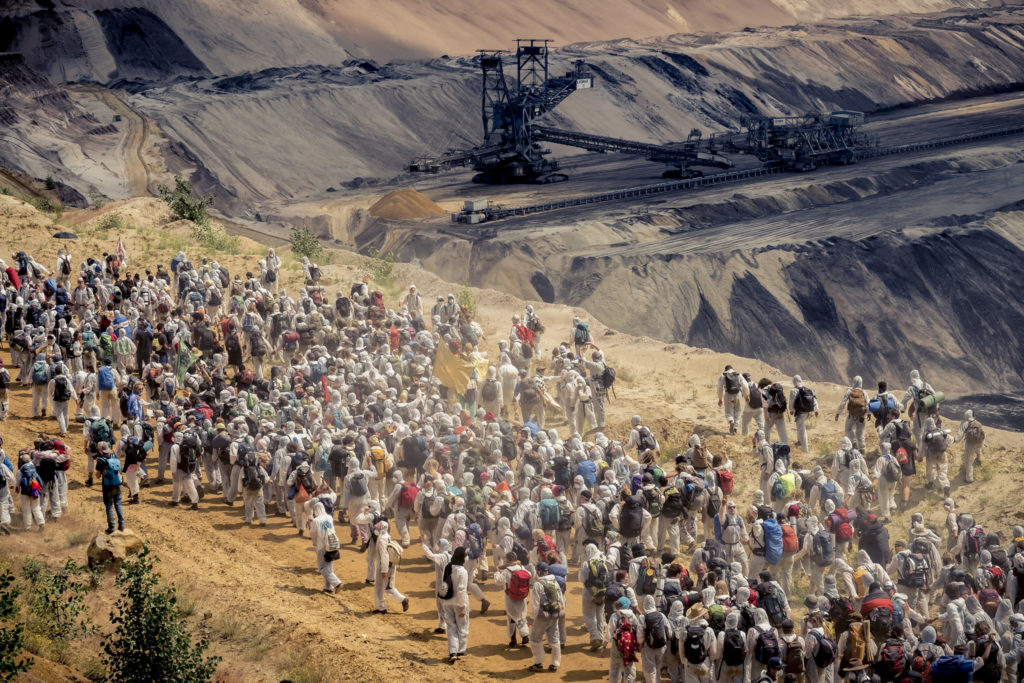 Feros as an invitation to connect ourselves to our fierceness, like férocité in french
Feros as an inspiration from feral animals, that go back to wildlife after being domesticated
Feros as a combination of Eros, for passionate love, and Fer, for the resistance of iron
Feros is a collective offering workshops around sustainable and regenerative activism for all who want to strengthen their activist groups and to find more resilience in their social engagement.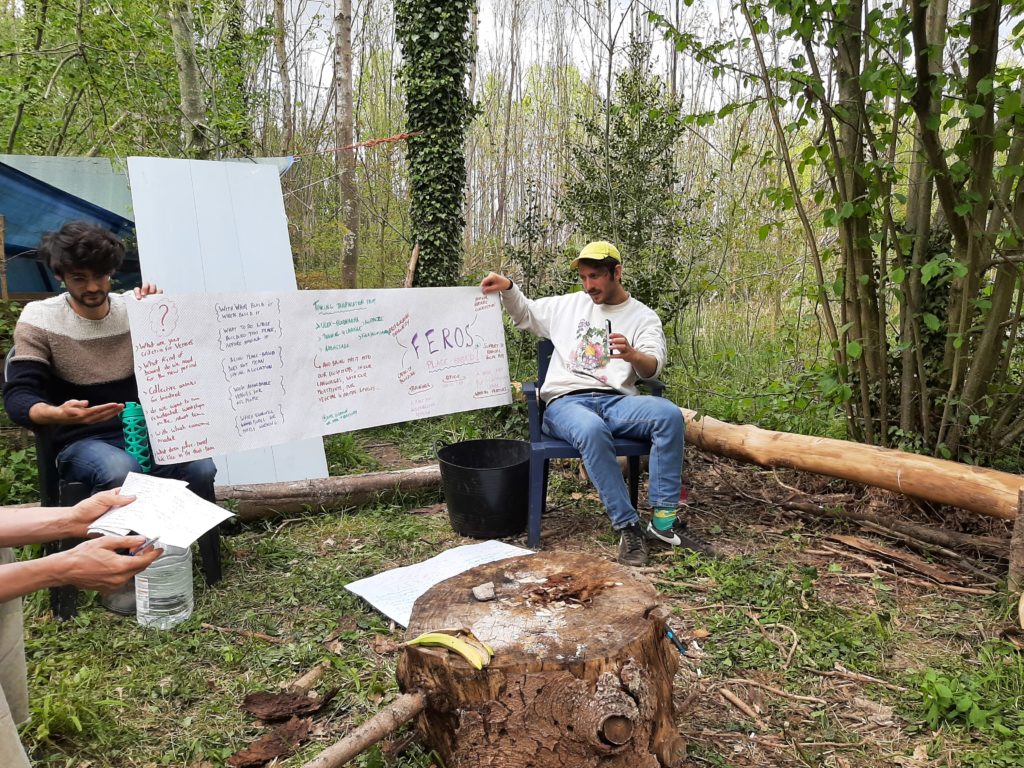 What we do
The heart of our work is the creation of transformative learning spaces, often in the form of (residential) trainings.
Our facilitation is based in experiential learning and combines methods that engage participants on the level of heart (emotions), head (thinking and concepts) and hands (practical experience / embodiment).
We bring a non-hierchical approach to learning and we approach group dynamics through the lense of queer intersectional feminism. We aim to create a group culture of collective care, where active listening and accountability bring a greater sense of safety and inclusivity.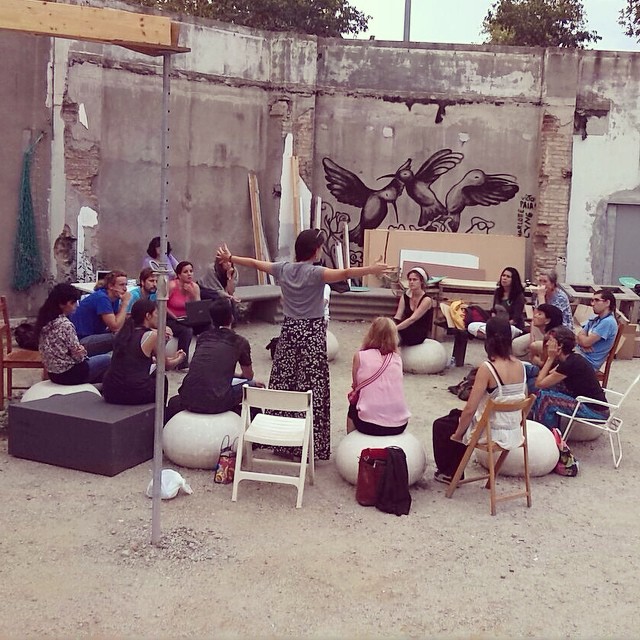 Bespoke trainings:
In addition to our open trainings and workshops we often facilitate bespoke workshops or longer processes for existing collectives or organisations, working towards social- and ecological justice. Some of the topics that we regularly support groups with are: burn-out prevention, collective care, (queer / gender) inclusivity, addressing power dynamics, emotional resilience, teambuilding, collective visioning, decision making. We can offer facilitation in English, French or Dutch and we design these workshops or processes based on your needs and requests.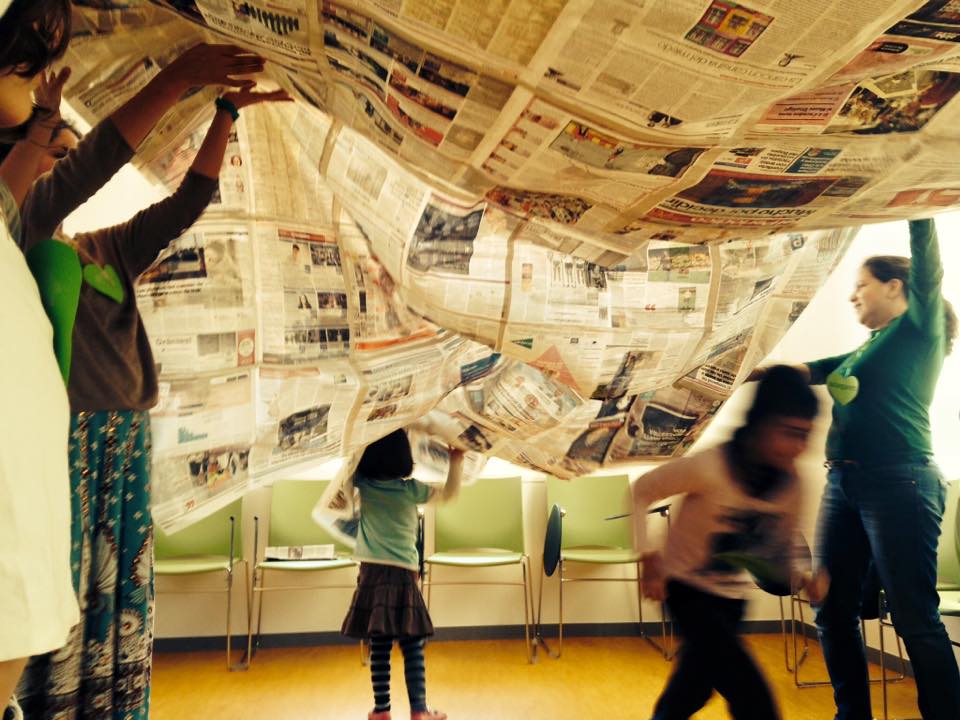 Upcoming trainings
Throughout the period of covid restrictions unfortunately it has been hard to organise open workshops. We hope that towards the end of 2021 more possibilities will open up. We announce all of our workshops and trainings on our facebook page and on this website. Some of the trainings we are planning for the next year include: 'queer inclusivity in activist groups', 'emotional resilience' and 'emotional resilience in mixity queer'.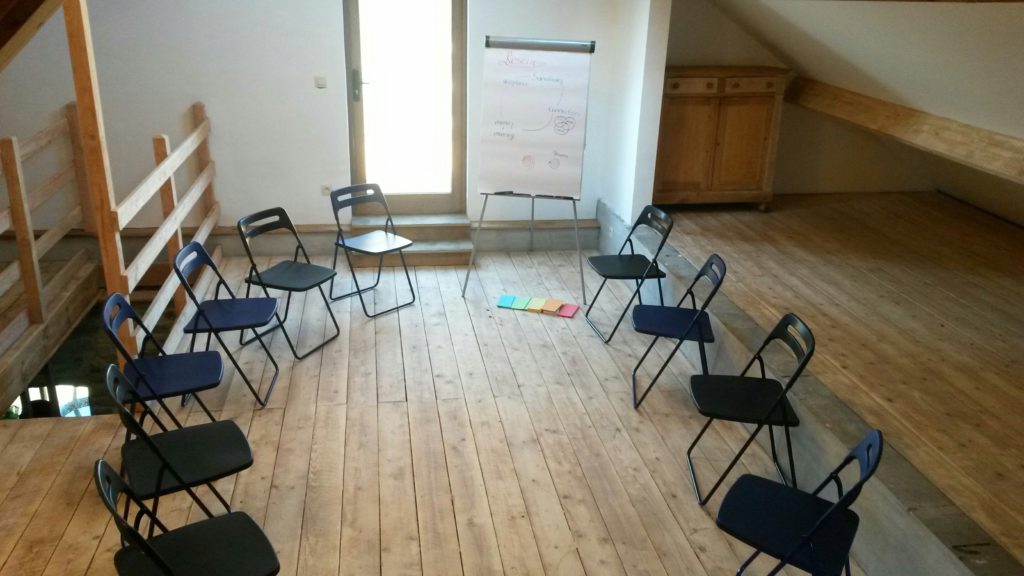 Solidarity economy:
"Take what you need and give what you can".
As a young collective we don't have any ongoing sources of funding and are largely dependent on participant donations. Those who can afford to contribute more, create space for others to contribute less (financially). We strive to offer our trainings to those who need them, regardless of their financial capacity and search for creative solutions to lower (financial) barriers to participation.